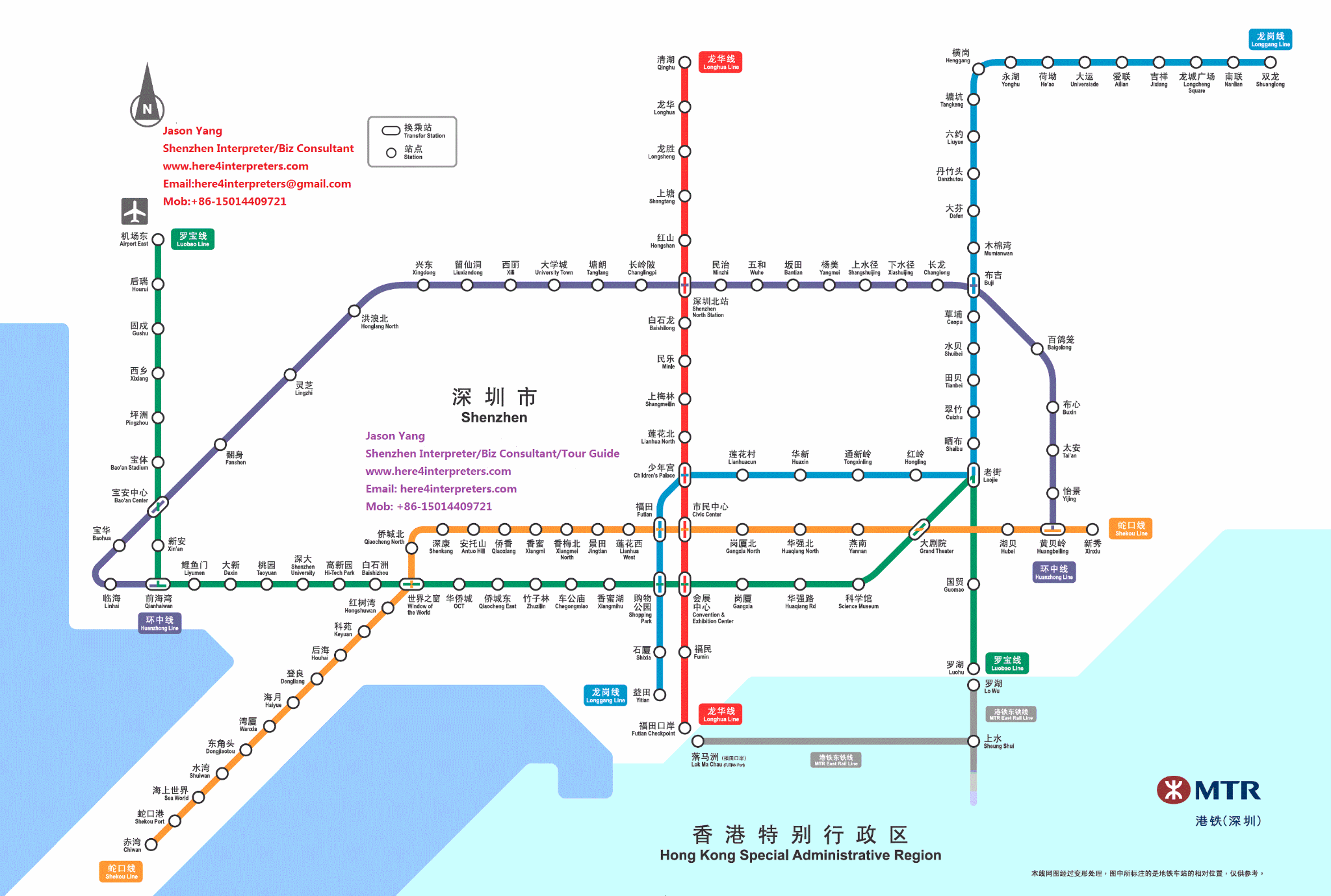 Anyone could provide me a Shenzhen Metro Line Map or Shenzhen Subway Line Map ?
Shenzhen Metro(Subway)System is very advanced and high efficient for us. When you come to Shenzhen for sourcing products or meeting with supplier or manufacturer, it is almost the most fast and economical way to take the metro.
With the Shenzhen metro, you could go to four districts: Baoan, Longgang, Nanshan, and Luohu District. And leads you to the Electronics Wholesale Market Huaqiangbei, and Shopping Center Dongmen or The tourism area, Window of the world and also to the CBD of Shenzhen.
What's more important it leads you to Shenzhen Airport(where you could take flight to most of the cities of China and also many Asian countries), to Shenzhen North Station(Where you could take bullet train to Guangzhou and the inland cities of China like Changsha, Wuhan etc), to Shekou Ferry Port(Where you could take the ferry to Hk Airport Macau etc) and also to Luohu Railway Staion(where you could take the normal speed train to most of China Cities in different province and also most convenient transfer point for HK Metro to Most places of HK ), to futian check point(Where you could also back to HK)
In one word, shenzhen metro system is very advanced and clean and efficient for your business or tourism travle in Shenzhen, China. Of course, if you need an interpreter, sourcing agent or business consultant in shenzhen China, please don't be hesitate to contact your repliable partner and friend: Jason Yang at www.here4interpreters.com
Person: Jason Yang(Shenzhen Interpreter)
Faith: HERE4INTERPRETERS- your customized interprter biz consultant in shenzhen China right here waiting 4 you.
Web: here4interpreters.com
Mail: here4interpreters@gmail.com
Mob:86-15014409721